Gästebewertungen Apt. Elena, Denia
Fabuloso apartamento 5/5 *****
Aufenthalt im Juli 2020
Mucha higiene. Su situación es buena muy cercana a la playa. Y a resaltar Elena por su atención y compromiso. Pasé una agradable semana con mis hijos. Recomendable.
---
Very good apartment and location 5/5 *****
Aufenthalt im Aug. 2019
Selina S.
Very impressive swimming pool and very close to the sea with a small but well stocked supermarket. Bus service into Denia every 20 mins. Good supermarket in town and excellent market
Veröffentlicht: 3. Aug. 2019
Vermieter-Kommentar:
Thank you very much for your comment, Selina. I hope you enjoyed your stay in Denia. See you next time :-)
Best regards

Christiane
---
Appartement idéal pour les vacances à Dénia 5/5 *****
Aufenthalt im Aug. 2018
Nicolas B.
Appartement très fonctionnel pour une famille de 4, très bien équipé. Proximité immédiate de la plage Les Marines. Parking intérieur. Piscine et restaurant dans la résidence. Elena est très disponible pour rendre le séjour agréable. A recommander sans hésiter.
Veröffentlicht: 27. Aug. 2018
Vermieter-Kommentar:
Buenas tardes,
muchas gracias por vuestra visita y un placer teneros en el apartamento. Hasta la proxima!
Un saludo cordial
Christiane
Alegria Ferien
---
Todo estupendo y un sitio super tranquilo para ir con la familia 5/5 *****
Aufenthalt im Juli 2018
sergio g.
Hemos por unos días muy agradables y tranquilos que es lo que buscábamos. Elena es una mujer encantadora y muy atenta. Nos vamos con ganas de repetir otro año.
Veröffentlicht: 9. Aug. 2018
Vermieter-Kommentar:
Muchas gracias por su visita y la evaluación. Hasta el año que viene
Un saludo cordial
Christiane y Elena
---
Perfect break 4/5 *****
Aufenthalt im Juli 2017
Ali H.Surrey
The apartment was excellent, everything we needed. It was spotless. Elena was incredibly helpful. The pool was just amazing , we literally lived in it. The local restaurants are fab too , especially the Italian just behind the apartments, recommend you go there.
I would definitely recommend this apartment to anyone and would definitely go back
x
Veröffentlicht: : 8. Aug. 2017
Vermieter-Kommentar:
Thank you very much for your recommendation. We would be very happy to welcome you again.
<<< zurück
Wir beraten Sie gern!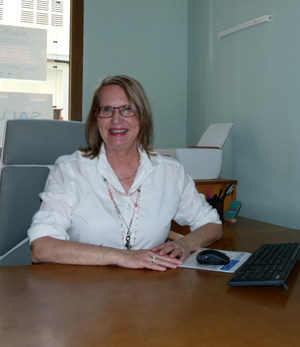 info@alegriaferien.com
oder rufen Sie uns an!
Christiane Gramatis
Tel. +34 688 860 862

WhatsApp
Informationen