Gästebewertungen Finca Isabell, Denia
Très bon séjour en Espagne !
4/5 ****
Aufenthalt im im Juli 2019
LYDIA L.
Pour notre premier séjour en Espagne, nous avons passé un agréable séjour de 15 jours dans cette villa. Nous étions 8, la maison est agréable et spacieuse. Une seule critique à faire : les espaces verts autour de la maison mériteraient un peu plus d'entretien.
Veröffentlicht: 7. Aug. 2019
Vermieter-Kommentar:
Merci beaucoup pour votre visite!
A bientôt
Christiane Gramatis
---
Overall a good place 4/5 ****
Aufenthalt im Juli 2019
Jaime P.
Bed linen for which we had to pay extra could have been better
Veröffentlicht: 16. Juli 2019
---
Lovely property with great swimming pool and huge grounds (10,000 square metres!!!!) 4/5 *****
Aufenthalt im Aug. 2018
Steven C.
A lovely property in a quiet location approximately 15 minutes from the Denia sea front. Huge garden area and a lovely infinity pool which remained at 27-28 degrees which was a welcome retreat from the hot sun (reached 38 degrees on a couple of days). Three bedrooms were air conditioned but you do have to pay for the electric you use so make sure you switch off the lights and AC when not required. Quite difficult to find the property as it is at the end of a road that becomes unmade just after the the property entrance so the website details could be better with a written description of how to find it. The property has electric gates and has a huge area to park numerous cars. You will definitely need a car as the closest supermarket (Masymas) is an 8 minute drive away at La Xara. Lidl is 15 minutes away.
Lots of different places to sit around the property with numerous tables and chairs so you can enjoy the sun as it moves over the property throughout the day. BBQ area has an outside sink with hot and cold water. This is an ideal property for a large family or two families as we were a family of 5 and felt we were rattling around. A nice kitchen that is well equipped including a dishwasher and also a washing machine. We really enjoyed our stay as it was such a spacious villa and I am sure other visitors would think the same.
Veröffentlicht: 28. Aug. 2018
Vermieter-Kommentar:
Hello Steven,
thank you very much for your evaluation. It was a pleasure for us to have you as visitors in our lovely villa.
Best regards from sunny Denia
Christiane
Alegria Ferien
<<< zurück
Wir beraten Sie gern!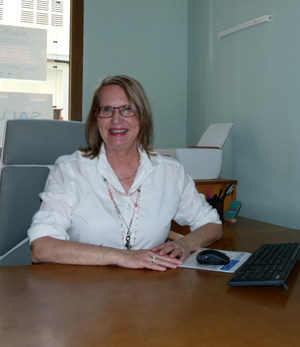 info@alegriaferien.com
oder rufen Sie uns an!
Christiane Gramatis
Tel. +34 688 860 862

WhatsApp
Informationen